Millions of people love using Amazon Kindle e-readers because of the way the e-paper display looks like normal paper. There is no flickering or radiated light from the screen and no irritating glare – even in bright sunlight.
E-paper doesn't require any backlighting for daytime viewing and therefore consumes far less energy than power-hungry LEDs, LCDs and plasmas. E-paper screens will not turn dark when the power supply is cut off or if the battery runs out. It continues to hold the last image on the display until an electric charge rearranges the electronic ink particles in another pattern. This makes e-paper a great energy-saving alternative to smartphone and tablet displays and, together with low power wireless communication protocols such as Bluetooth and near field communications (NFC), product designers can let their imaginations go wild with the potential applications available.
Here are 5 applications showcasing just how versatile e-paper is:
1. E-paper makes drinking coffee a social media experience
Coffee-lovers have even more reason to indulge in their favorite drink thanks to Finnish company Paulig. It has developed a mug with a built-in e-paper display powered by the heat from the coffee inside it. This quirky, energy-harvesting application means users can download images onto the screen from an app on their smartphone using a Bluetooth connection. Friends can even send photos to one another's cups. One cup of hot coffee is enough to upload about 5 to 10 images and the last picture stays on the screen even after the power runs out. This fun application is proving to be a big hit with the social media crowd.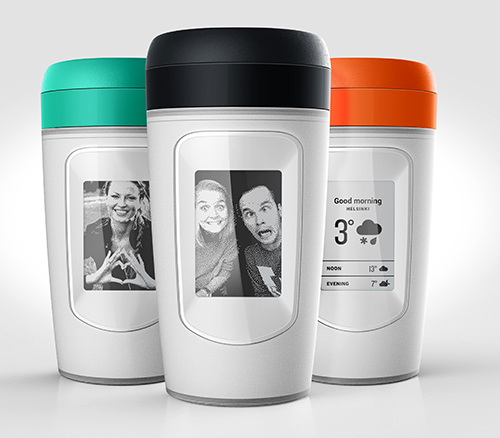 The Paulig Muki mug e-paper display is powered by the heat from coffee
2. E-paper seat numbering helps audiences take their places quickly
Venues can now seat audiences much more quickly with e-paper display numbering systems embedded into chair backs. Chairs with this technology supplied to Westminster Abbey by contract furniture manufacturer Casala indicate row number, seat number and can also show a company logo. The batteryless e-paper system called Zifra was developed by embedded engineering company MpicoSys. System management comes from a remote control which means that the seats do not have to have built-in batteries and cables. By walking past the chairs, the sequence of numbers on display is automatically transferred by the handheld remote device.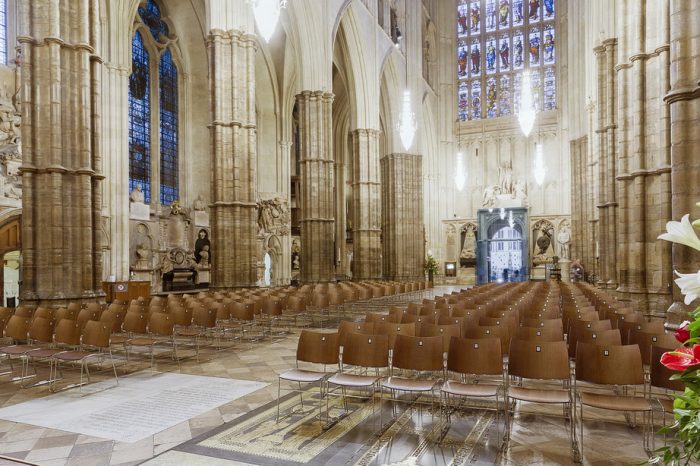 Zifras' batteryless seat numbering system makes finding your place much easier
3. E-paper labels save retailers time, money and paper
Unlike printed paper labels, e-paper labels don't need to be taken out and replaced with new ones when the price or product on the shelf changes. Updates to the display information can be controlled remotely with a handheld device so adding new prices, images and text is very simple. Doing this manually is a laborious task so it's no wonder e-paper labels have been widely adopted into the retail industry as a paper label replacement. Retailers are saving billions of dollars by making the switch.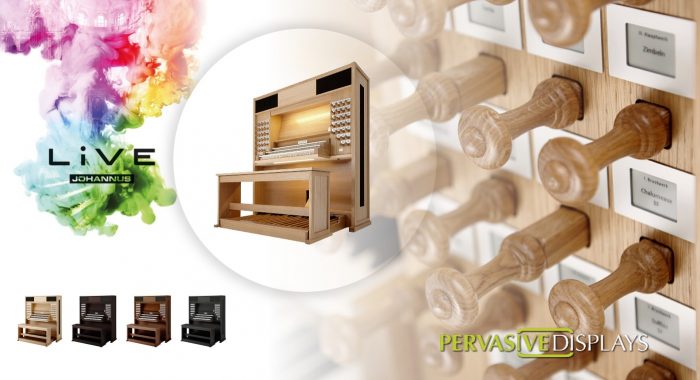 E-paper displays are saving retailers millions of dollars
4. Airlines make smart savings with e-paper baggage tags
Travelers can now track their baggage much more efficiently with a BAGTAG, a smart luggage label fitted with a e-paper display. Lost and delayed luggage cost the air transport industry a whopping $2.3 billion in 2015 according to SITA, an aviation technology company which tracks the baggage performance of airlines. The BAGTAG, which is fixed onto the bag or tied to the handle, contains data automatically formatted from the boarding pass on the passenger's smartphone over a wireless link. In addition to improving security, travelers spend much less time queuing to check their luggage in as the BAGTAG makes the bag-drop procedure 85% quicker.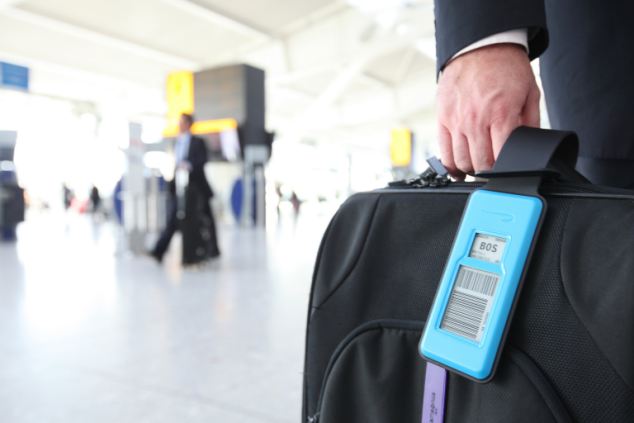 The BAGTAG decreases the likelihood of luggage going AWOL
5. E-paper identity tags improve security
E-paper displays are perfect for use in identity tags and can contain all the personal information for security and access control; the NFC tag inside will even operate door locks. The tags make function-based networking much easier too, particularly at large events such as at conferences or on cruise ships.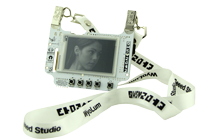 An NFC batteryless e-paper badge
Market growth in e-paper displays looks set to reach US$3.1 billion by 2022 according to a recent report by Global Industry Analysts Inc. It reports that in addition to the indoor and outdoor displays where e-paper is already being used, there are smart new applications coming in public signage displays, mobile handsets, smart watches, smart cards, information displays and smart packaging. So expect to see e-paper in your daily life a lot more…