Customer trials begin on the digital bag tag
6 Oct 2013
Customers travelling with British Airways through Terminal 5 have begun to test the personalised digital bag tag being developed by the airline.
Employees from Microsoft have been chosen to take part in the month-long trial, using a specially adapted version of the British Airways app, to provide essential feedback that will help shape the final product.
The digital bag tag, which contains all a customer's baggage details, could eventually do away with the need for a new paper tag every time you fly.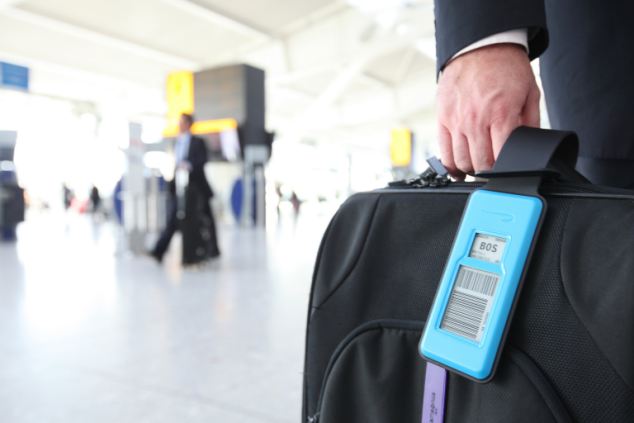 (Source: Daily Mail)
Comprehensive testing of the tag has already taken place to make sure it works in a live airport environment and can stand up to the rigours of airport baggage systems and everyday travel.
Glenn Morgan, British Airways' head of service transformation, said: "The customer trials take us another step closer to making the personalised digital bag tag a reality for our customers. We're grateful for Microsoft's support during the trial, which will help us shape the future of checking in for flights.
"British Airways has a long history of innovation. The digital bag tag is a tangible demonstration of our commitment to developing new technology and holds the promise of making checking in for flights even quicker and smoother."
Anand Krishnan, general manager, developer and platform group, Microsoft Ltd, said: "Working with British Airways to help shape the future of one of the company's key customer experiences is something we're very proud to be involved in.
"With Windows Phone at the heart of the project we look forward to learning more about how our mobile devices and services can be part of this innovative trial to enhance the airport check in experience".
Customers on the trial will use their Nokia Lumia Windows Phone to check in, chose their seat and obtain their mobile boarding pass. Each will be equipped with a specially adapted version of the British Airways app, which automatically updates the digital bag tag with a unique barcode, containing new flight details and an easy-to-see view of their bag's destination – just by holding the mobile phone over it.
They can then save precious time by quickly dropping their bag off at a dedicated bag drop desk, before going straight through security to relax before their flight, without the need for a new paper tag to be printed and secured.
The digital bag tag has been designed to be used time and time again, with a battery life of up to five years, and will be compatible with all smartphones.
Development of the personalised tag is part of a wider strategy by British Airways to dramatically improve the customer experience through the airport, making it quicker, smoother and easier.
Major trials have also taken place on self-service bag drops, automated boarding gates, porter services, auto check-in, and meet and greet hosts.
The personalised digital bag tags have been specially developed by British Airways, in partnership with Densitron Displays, and Designworks Windsor.
British Airways is investing more than £5bn in new aircraft, smarter cabins, elegant lounges, and new technologies to make life more comfortable in the air and on the ground.