E-paper display modules drive new batteryless RFID-enabled tags for logistics and inventory management
4 Apr 2017
Tainan City, Taiwan, March 28, 2017 – Pervasive Displays (PDi), a world leader in e paper displays, announces that its low power e-paper display (EPD) modules have been used by Japan-based TOPPAN Printing Co. Ltd to create a batteryless EPD tag with integrated RFID functionality, for logistics and inventory management.
Designed to replace both paper labels and RFID tags, the batteryless RFID-enabled EPD tag from TOPPAN Printing combines a Pervasive Displays EPD module and programmable RFID tag. Users can update a device's EPD and RFID tag data at the same time using a smartphone or NFC reader/writer. The ultra-low power consumption device doesn't have a battery and works simply off harvested RF energy supplied solely from the RFID reader / writer.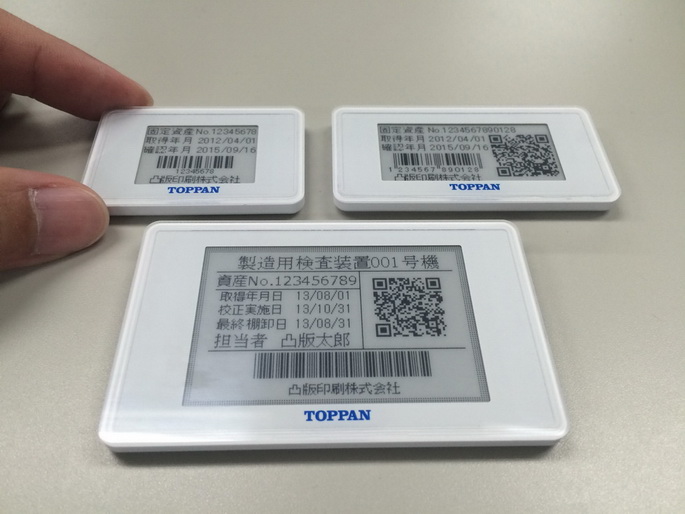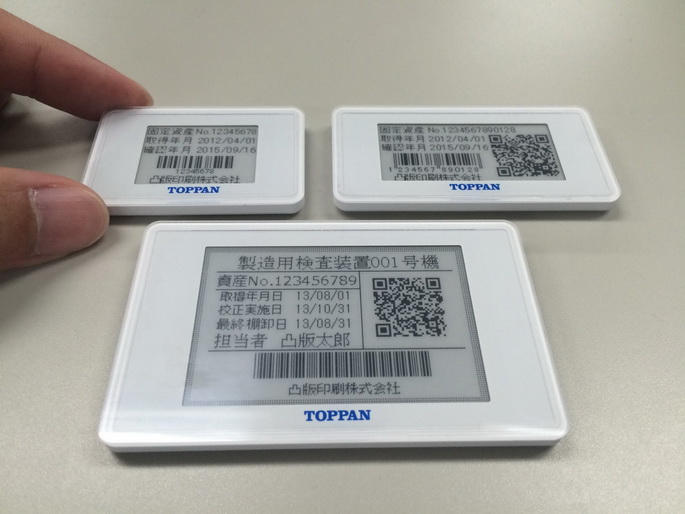 TOPPAN batteryless_e-paper tag
The combination of an EPD and RFID in a single device allows these tags to streamline inventory management, manufacturing and logistics operations. Both the human- and machine-readable data can be updated easily and efficiently at the same time without the inconvenience of maintaining separate paper and RFID labels.
Pervasive Displays' Aurora Mb EPD modules are the lowest power consumption displays currently on the market, requiring as little as 2 mA current during display update operations. This ultra-low power consumption means display updates can be powered purely by harvested energy from NFC, RFID, solar or thermal sources.
Unlike traditional active matrix LCD displays, e-paper technology is bistable, meaning no power is required to maintain the image on the tag. Additional power savings are made because a backlight is not needed to read the reflective display.
Shinji Ooi, General Manager of TOPPAN's Business Development Center said, "Our new RFID-enabled EPD tags combine the human readability of an e-paper display, the machine readability of RFID, and the ease of use of batteryless NFC technology. This creates an all-in-one labeling solution ideal for logistics, warehousing and inventory management. We were able to create this device thanks to the low-power EPD technology from Pervasive Displays."
"The low power consumption characteristics and bistable nature of e-paper technology has made it possible to make these remarkable, batteryless devices using EPDs," remarked Scott Soong, CEO of Pervasive Displays. "We're delighted to have worked with TOPPAN Printing on this product."